IMAGES Holiday Tour of Homes
December 7, 2019, 9:00 AM

-

3:00 PM

$25 – $50
Saturday, December 7, 2019      9 AM – 3 PM
The IMAGES Holiday Tour of Homes will present six unique homes decorated for the holidays and showcasing the charm of New Smyrna Beach. This is a favorite event of the Central Florida community, and groups of friends attend year after year as a kick-off to the holiday season.
Everyone loves the Holiday Boutique! Shop for creative gifts at the popular IMAGES Boutique, included with your tour ticket. You will find an array of beautiful handcrafted items by local artists and Atlantic Center for the Arts Volunteer League Members. Held at ACA Downtown, Arts on Douglas, 123 Douglas Street, NSB.  Get a jump start on your holiday list and shop for a cause! 
This year we have added a Friday night cocktail party! Join us at a spectacular riverfront home for live music, cocktails, and delectable hors d'oeuvres. Included with your $50 ticket.
Friday Party, Saturday Tour, and Boutique Tickets: $50.
Saturday Tour and Boutique Tickets: $25.
For full details and tickets  information call (386) 423-4733 or email images@IMAGESARTFESTIVAL.ORG
Tickets will be available at the following locations mid October 2019:
The IMAGES Holiday Tour of Homes is the main fundraiser for IMAGES: A Festival of the Arts. More than 1,000 people attended the Tour in 2018, raising nearly $25,000 for prize monies for the Festival. Thank you to all who attend, and to the homeowners and florists who fill this event with holiday cheer!
Plan your weekend stay at visitnsbfl.com
#IMAGESHolidayTourofHomes  #LoveNSB
The 2019 Tour Includes: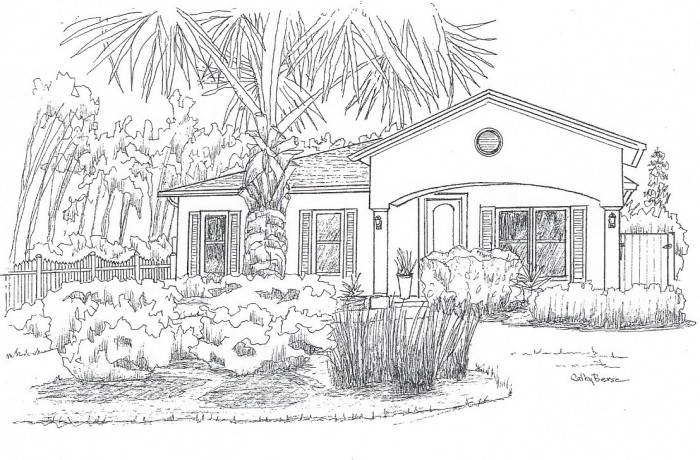 The Kronenberger Home
Decorated by ACA Volunteer League
Just a short walk to the beach, you'll love the stunningly designed backyard haven of Pearl by the Sea! This tropical oasis, perfect for entertaining guests, features a pool and attached spa, outdoor kitchen, and cabana.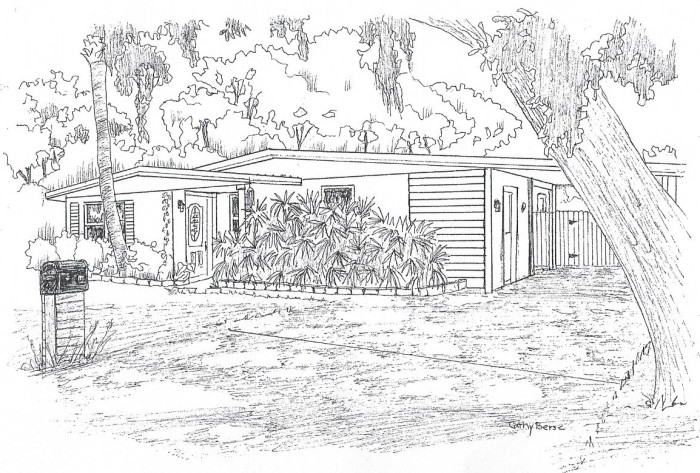 The Neuner Home
Decorated by Lindley's Nursery and Garden Shop
With mid-century accents and a creatively updated open floor plan, the numerous windows make this 1960 bungalow bright and inviting. The large corner lot, private backyard oasis, and master bedroom-turned-art studio give these local small business owners ample space to live, work, and enjoy all that New Smyrna Beach offers.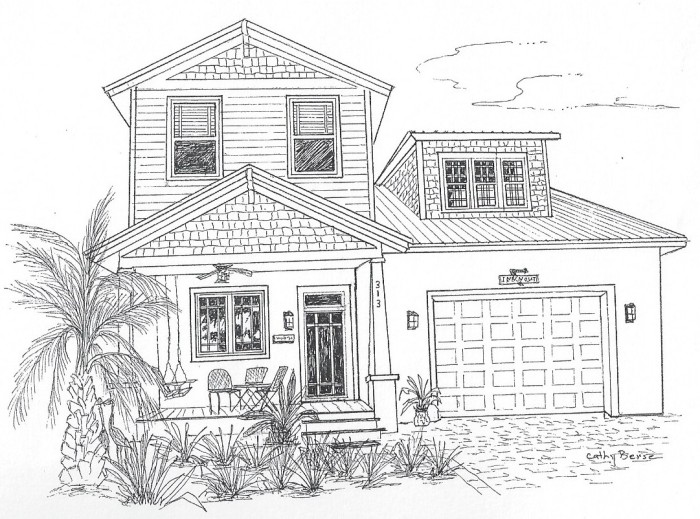 The Urbanski Home
Decorated by Gyftz
Lovingly called INN N OUT, this newly built Hickson home is a true beachside retreat built for work and relaxation. You'll love the playful aquarium mural and bench painted by local artist Sue Hill, the repurposed furniture crafted by local artisan David Stucky, and the reclaimed wood and copper art by Nikki Saravia.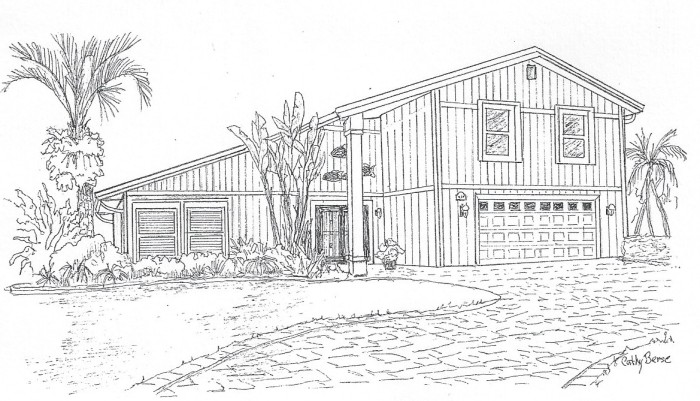 The Lester Home
Decorated by Homeowners
Funky Fun! This home is filled with vibrant colors and eclectic charm. You'll be greeted by a Jimmy Buffet bench that beckons you to come on in, kick back, and relax. The native Atlanta owners fell in love the minute they saw the pristine canal views from their great room glass doors, and you will too.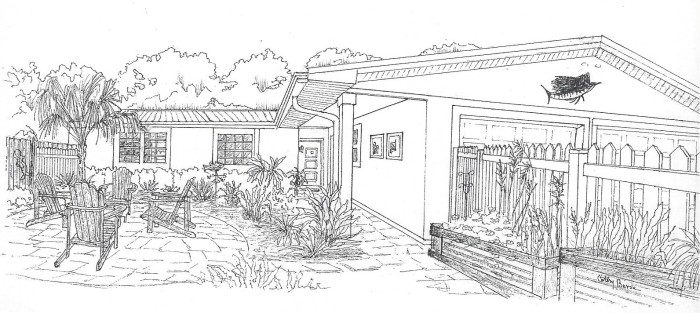 The Ison Home
Decorated by Lindley's Nursery and Garden Shop
This mid-century home captures the allure of Florida in 1966. Teak furniture, an authentic aluminum pom-pom Christmas tree with a color wheel and the classic sounds of the season take you back in time. Enjoy the custom courtyard filled with Florida native plants, bromeliads that encircle the huge oaks, and orchids displayed with a Floridian whimsy.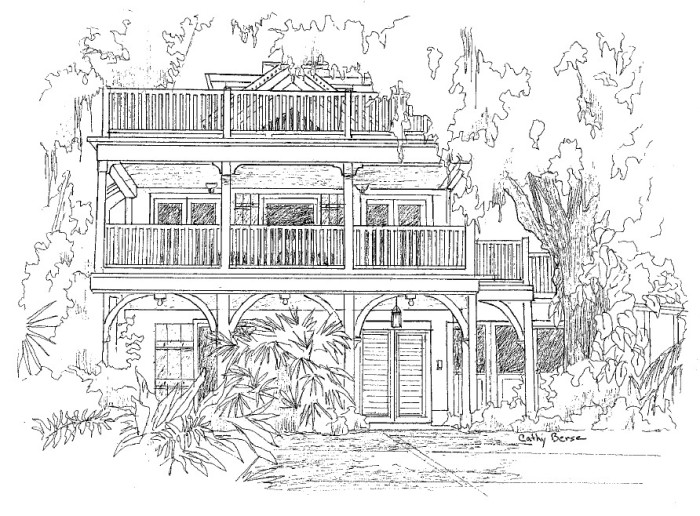 The McHenry Home
Decorated by Pink Flamingo at Petals
A discovery on Riverside Drive―this hidden gem of 1920s Southern charm is nestled among ancient oaks, beckoning you to "come sit a while and have some sweet tea" with cool and shaded arches and verandas that offer a birds-eye view of playful dolphins and majestic yachts as they sail along the river.